6 tags
5 tags
"Some people turn sad awfully young. No special reason, it seems, but they seem..."
– Ray Bradbury, Dandelion Wine (via dulcetdecember)
2 tags
If only I'd spent less time playing Jewel Mania...
4 tags
3 tags
Listen
4 tags
"Being happy isn't having everything in your life be perfect. Maybe..."
– Sisterhood of the Travelling Pants, Ann Brashares.
4 tags
(My) Pinterest. →
I'm on Pinterest. Gosh, am I definitely a bloody...
6 tags
6 tags
Traveling Pants Philosophy
Voilà quelques semaines que je suis passablement perdue dans ma vie, dans ma tête, partout, alors j'ai relu les deux derniers tomes de Quatre filles et un jean (j'aurais préféré relire les premiers, parce que ce sont les meilleurs mais bon, je ne les avais pas sous la main). Alors résultat, j'ai beaucoup moins pleuré que lorsque je les lisais adolescente. Les citations de début...
7 tags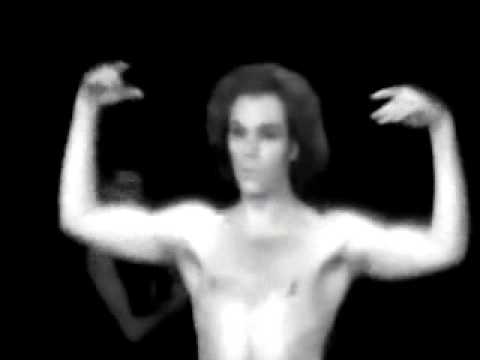 5 tags
2 tags
2 tags
Hello, lack of inspiration.
There's so much things in my life these times. I have the university drama festival I'm working on for months now to manage in March. I still have no internship for April yet, and I'm kinda starting to freak out. I'm top of the my class for the first semestre (GOT NO LESS THAN 15.30 BABY). I have a mémoire to write, professionals to interview, reading reports on books I...
4 tags
| Lead me to the truth and I will follow you with...
2 tags
At these salted times, I realize I have nobody to...
2 tags
I took my beautiful nice-and-new foutain pen. I...
6 tags
Antigone : Quel sera-t-il, mon bonheur ? Quelle femme heureuse deviendra-t-elle, la petite Antigone ? Quelles pauvretés faudra-t-il qu'elle fasse elle aussi, jour par jour, pour arracher avec ses dents son petit lambeau de bonheur ? Dites, à qui devra-t-elle mentir, à qui sourire, à qui se vendre ? Qui devra-t-elle laisser mourir en détournant le regard ?
Créon : Tu es folle, tais-toi.
Antigone : Non, je ne me tairai pas ! Je veux savoir comment je m'y prendrai, moi aussi, pour être heureuse. Tout de suite, puisque c'est tout de suite qu'il faut choisir. Vous dites que c'est si beau la vie. Je veux savoir comment je m'y prendrai pour vivre.
Créon : Tu aimes Hémon ?
Antigone : Oui, j'aime Hémon. J'aime un Hémon dur et jeune ; un Hémon exigeant et fidèle, comme moi. Mais si votre vie, votre bonheur doivent passer sur lui avec leur usure, si Hémon ne doit plus pâlir quand je pâlis, s'il ne doit plus me croire morte quand je suis en retard de cinq minutes, s'il ne doit plus se sentir seul au monde et me détester quand je ris sans qu'il sache pourquoi, s'il doit devenir près de moi le monsieur Hémon, s'il doit apprendre à dire "oui", lui aussi, alors je n'aime plus Hémon !
Créon : Tu ne sais plus ce que tu dis. Tais-toi.
Antigone : Si, je sais ce que je dis, mais c'est vous qui ne m'entendez plus. Je vous parle de trop loin maintenant, d'un royaume où vous ne pouvez plus entrer avec vos rides, votre sagesse, votre ventre. Ah ! je ris, Créon, je ris parce que je te vois à quinze ans, tout d'un coup ! C'est le même air d'impuissance et de croire qu'on peut tout. La vie t'a seulement ajouté tous ces petits plis Sur le visage et cette graisse autour de toi.
Créon : Te tairas-tu, enfin ?
Antigone : Pourquoi veux-tu me faire taire ? Parce que tu sais que j'ai raison ? Tu crois que je ne lis pas dans tes yeux que tu le sais ? Tu sais que j 'ai raison, mais tu ne l'avoueras jamais parce que tu es en train de défendre ton bonheur en ce moment comme un os.
Créon : Le tien et le mien, oui, imbécile !
Antigone : Vous me dégoûtez tous avec votre bonheur ! Avec votre vie qu'il faut aimer coûte que coûte. On dirait des chiens qui lèchent tout ce qu'ils trouvent. Et cette petite chance pour tous les jours, si on n'est pas trop exigeant. Moi, je veux tout, tout de suite, - et que ce soit entier - ou alors je refuse ! Je ne veux pas être modeste, moi, et me contenter d'un petit morceau si j 'ai été bien sage. Je veux être sûre de tout aujourd'hui et que cela soit aussi beau que quand j 'étais petite - ou mourir.
5 tags
4 tags
Listen
7 tags
6 tags
6 tags
Singing in the old bars. Swinging with the old...
3 tags
I'M ALWAYS GONNA BE THE LAST ONE STANDING. I'M THE...
5 tags
7 tags
4 tags
In Europe and America there's a growing feeling of hysteria conditioned to respond to all the threats in the rhetorical speeches of the Soviets Mr. Krushchev said we will bury you I don't subscribe to this point of view it would be such an ignorant thing to do if the Russians love their children too. How can I save my little boy from Oppenheimer's deadly toy there is no monopoly...
3 tags
Huddled up in the warmness of my bed, with a...
5 tags
4 tags
Qu'est-ce que j'ai ? Qu'est-ce qui me prend ? Tout le passé qui me remonte, une marée. Les moments de la vie qui ressemblent à une marche manquée. Comme demander pardon à quelqu'un dans la foule, par hasard bousculé. Le temps vient d'avoir un geste de chauffeur de taxi vers son drapeau noir où, sans doute, Alfortville ou Clichy, un mot blanc explique son...
1 tag
For fuck's sake tumblr I don't want to Update my...
3 tags
I don't know what is going on today - the stars...
5 tags
7 tags
Pick your five TV shows. Then answer the following...
2 Broke Girls Boardwalk Empire Downton Abbey Game of Throne Gilmore Girls  Who is your favorite character in Boardwalk Empire ? Richard Harrow. Richard, to me you are perfect. Who is your least favorite character in 2 Broke Girls ? Well, the show has started only in September so I think it's too early to get a definitive opinion but I shall say… Johnny, 'cause...
5 tags
4 tags
5 tags
Nostalgia →
2 tags
I'm just so tired.
5 tags
3 tags
In a real dark night of the soul it is always...
- Francis Scott Fitzgerald, The Crack-Up.
5 tags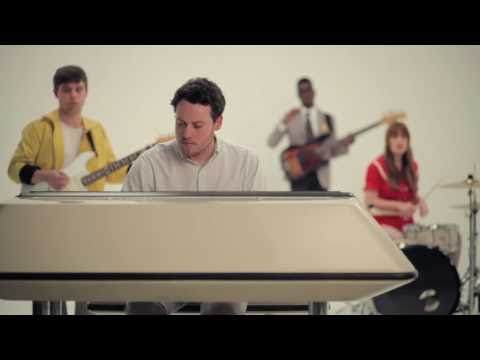 5 tags
2 tags
Ally McBeal / Boardwalk Empire / Borgia / Downton...
6 tags
A se changer en roi à hurler à la lune à traquer la fortune tout ça pour traîner son poids. Au risque de s'y plaire au moment de s'y croire sonnez les courants d'air faites donner l'exutoire il faudrait qu'on s'élève au fois il a d'la classe ou alors qu'on prenne la sève comme elle vient encore et encore. Tu la vois la belle bleue les feux de...
4 tags
6 tags
Nireak ditut haizea, izarrak eta itsasoa.
J'ai pour moi les vents, les astres et la mer.
4 tags